Want to know what to expect before you visit one of our locations?
Take a look at our
educational guide
to recognize the real value of your gold & silver.
WHAT WE BUY
We Buy Gold & Silver Not Featured On This Page.
This is only a sample of what we buy.
Dental Gold Bridge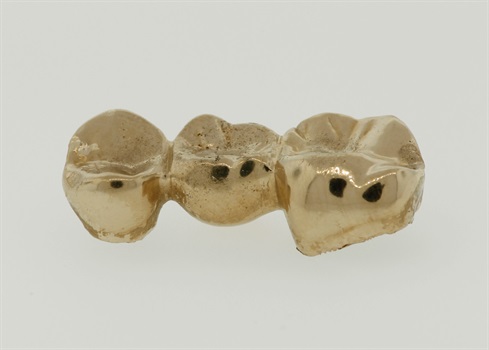 Sell Your

Dental Gold Bridge
Dental Gold can contain a combination of gold, platinum, palladium, silver, and rarely other metals such as copper and nickel. On average, dental gold is similar to 14K jewelry, but the purity and metal contents vary greatly. White colored dental gold usually contains more palladium than gold. Our use of XRF technology allows JewelRecycle to accurately pay out on all precious metals that are contained in dental gold. No other method of testing provides this advantage to the consumer.

We only do extractions on Tuesday's, but if it's already removed, we can buy it anytime!
0.3159
What we pay based on current gold weight cost:
What we pay based on current silver weight cost: