Want to know what to expect before you visit one of our locations?
Take a look at our
educational guide
to recognize the real value of your gold & silver.
WHAT WE BUY
We Buy Gold & Silver Not Featured On This Page.
This is only a sample of what we buy.
Rope Bracelet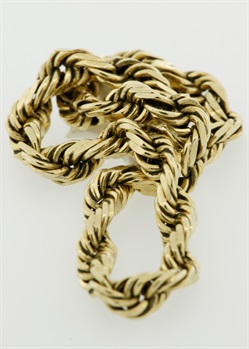 Sell Your

14K Rope Bracelet
Rope bracelets such as the one shown come in two types. Solid, and hallow. Both can be fashioned of solid 10 or 14K gold. Hallow rope chain is often mistaken as being costume jewelry.
0.3442282
What we pay based on current gold weight cost:
What we pay based on current silver weight cost: